Live Forex news
Economic news are provided by one of the largest online brokers InstaForex Company.
News are displayed by GMT+00 (Please take into account summer time).

2017-02-20 11:48:00
Uk Pm may Is determined to See Britain's Important Automotive Industry Continue to Flourish -Spokesman

2017-02-20 11:48:00
Uk Pm may s Spokesman says Government Has No Intention of Revoking Article 50

2017-02-20 11:47:00
German Finmin Spokesman says We Don't Expect Euro Zone Finance Ministers to Reach a Deal on Greece Today

2017-02-20 11:44:00
Fxwirepro: Euro Is Likely to Decline 500 Pips Against Pound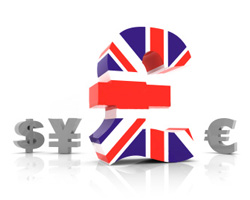 2017-02-20 11:41:00
OECD Area GDP Growth Slows In Q4

2017-02-20 11:38:00
Fxwirepro: What's Buzzing in G10 Fx Space Amid Article 50 Confab?

2017-02-20 11:37:00
Bank of Portugal says picked U.s Lone Star for Concluding Round of Exclusive Talks on Novo Banco Sale

2017-02-20 11:36:00
Brazil's 2018 Year-End Selic Rate Forecast 9.00 Pct Vs 9.00 Pct Previous Week - Weekly Central Bank Survey

2017-02-20 11:36:00
Brazil's 2017 Gdp Growth Forecast 0.48 Pct Vs 0.48 Pct Previous Week - Weekly Central Bank Survey

2017-02-20 11:36:00
Brazil's 2018 Gdp Growth Forecast 2.30 Pct Vs 2.30 Pct Previous Week - Weekly Central Bank Survey

2017-02-20 11:35:00
India Cenbank: Allots 394.14 Bln Rupees at 2 Day Variable Rate Reverse Repo Auction ; Gets Bids Worth 394.14bln Rupees

2017-02-20 11:35:00
Brazil's 2017 Inflation Forecast 4.43 Pct Vs 4.47 Pct Previous Week - Weekly Central Bank Survey

2017-02-20 11:35:00
Brazil's 2018 Inflation Forecast 4.50 Pct Vs 4.50 Pct Previous Week - Weekly Central Bank Survey

2017-02-20 11:35:00
Brazil's 2017 Year-End Selic Rate Forecast 9.50 Pct Vs 9.50 Pct Previous Week - Weekly Central Bank Survey

2017-02-20 11:34:00
India Central Bank sets Cut-Off Rate of 6.24 Pct at 2 Day Variable Rate Reverse Repo Auction

2017-02-20 11:34:00
India Cenbank: weighted Average Rate at 6.21 Pct at 2 Day Variable Rate Reverse Repo Auction

2017-02-20 11:30:00
Fxwirepro: Uphold Eur/gbp/usd Volatility Swaps As Eur Risk Prompts 6m Tenor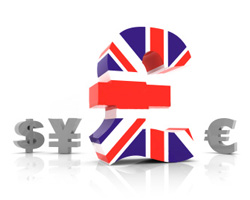 2017-02-20 11:24:00
*OECD Q4 GDP Up 0.4% Vs. 0.5% In Q3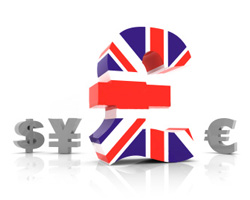 2017-02-20 11:22:00
Brazil Business Confidence Falls In February: FGV

2017-02-20 11:18:00
Fxwirepro: Natural Gas Short Side Target extended to $2.5