GBP/USD analysis for February 17, 2017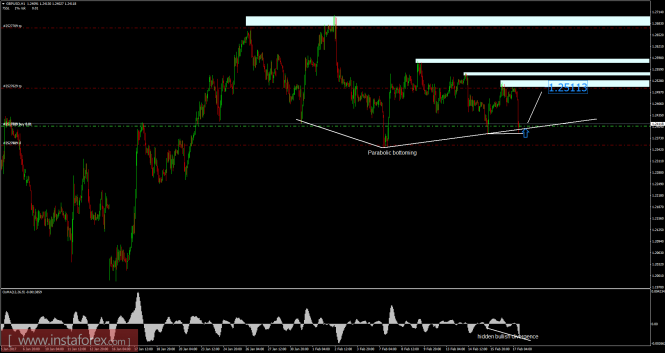 Recently, the GBP/USD pair has been trading downwards. The price tested the level 1.2388 after the negative number in retails sales. According to the 1H time frame, I found potential parabolic bottoming (my own pattern), which is a sign that selling looks risky. There is also an unconfirmed hidden bullish divergence, which is another sign of potential strength. My advice is to watch for potential buying opportunities. The first target is set at the price of 1.2500.
Resistance levels:
R1: 1.2415
R2: 1.2425
R3: 1.2450
Support levels:
S1: 1.2390
S2: 1.2385
S3: 1.2375
Trading recommendations for today: watch for potential buying opportunities.
Performed by , Analytical expert
InstaForex Companies Group © 2007-2017
Link to source.